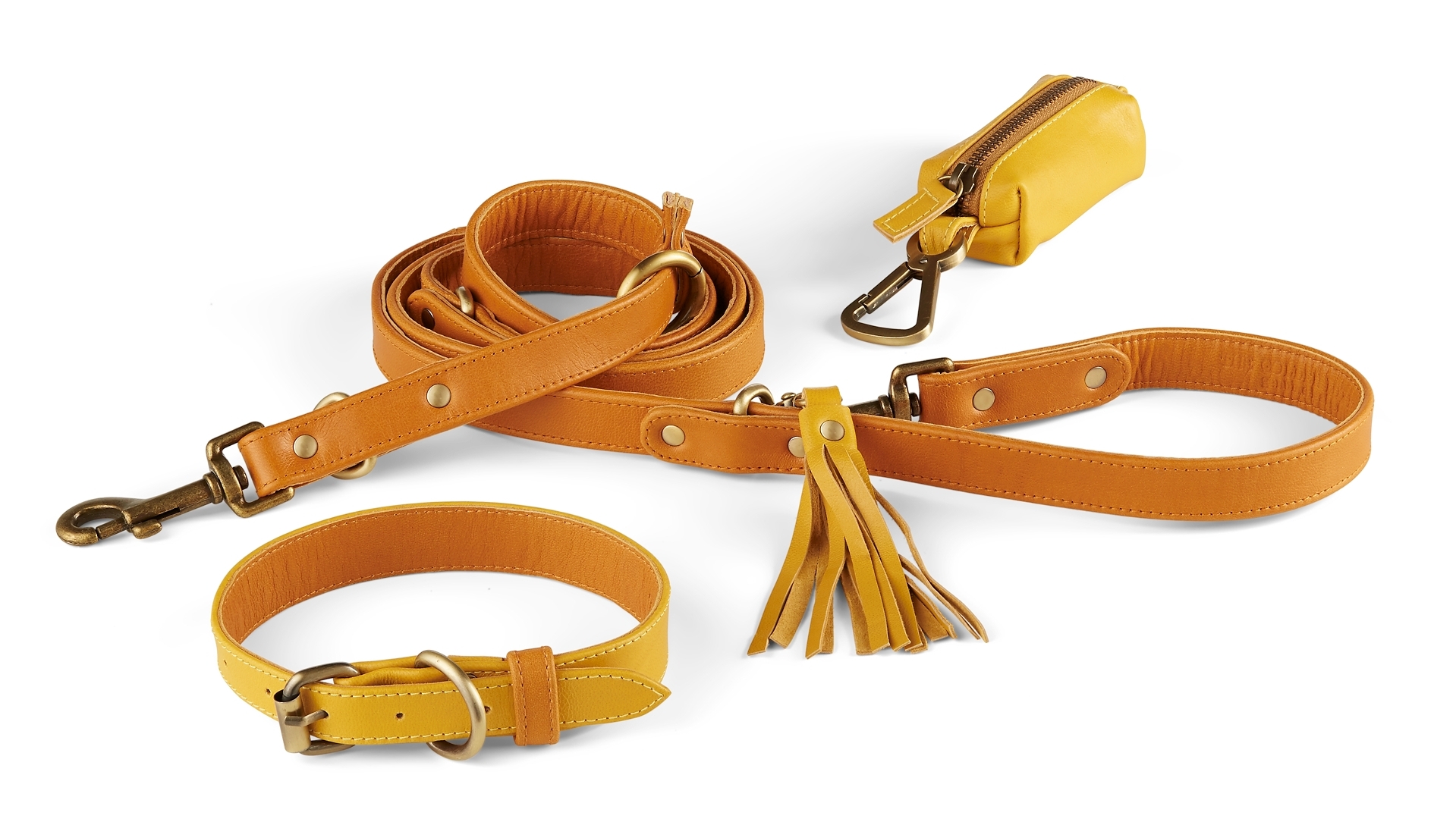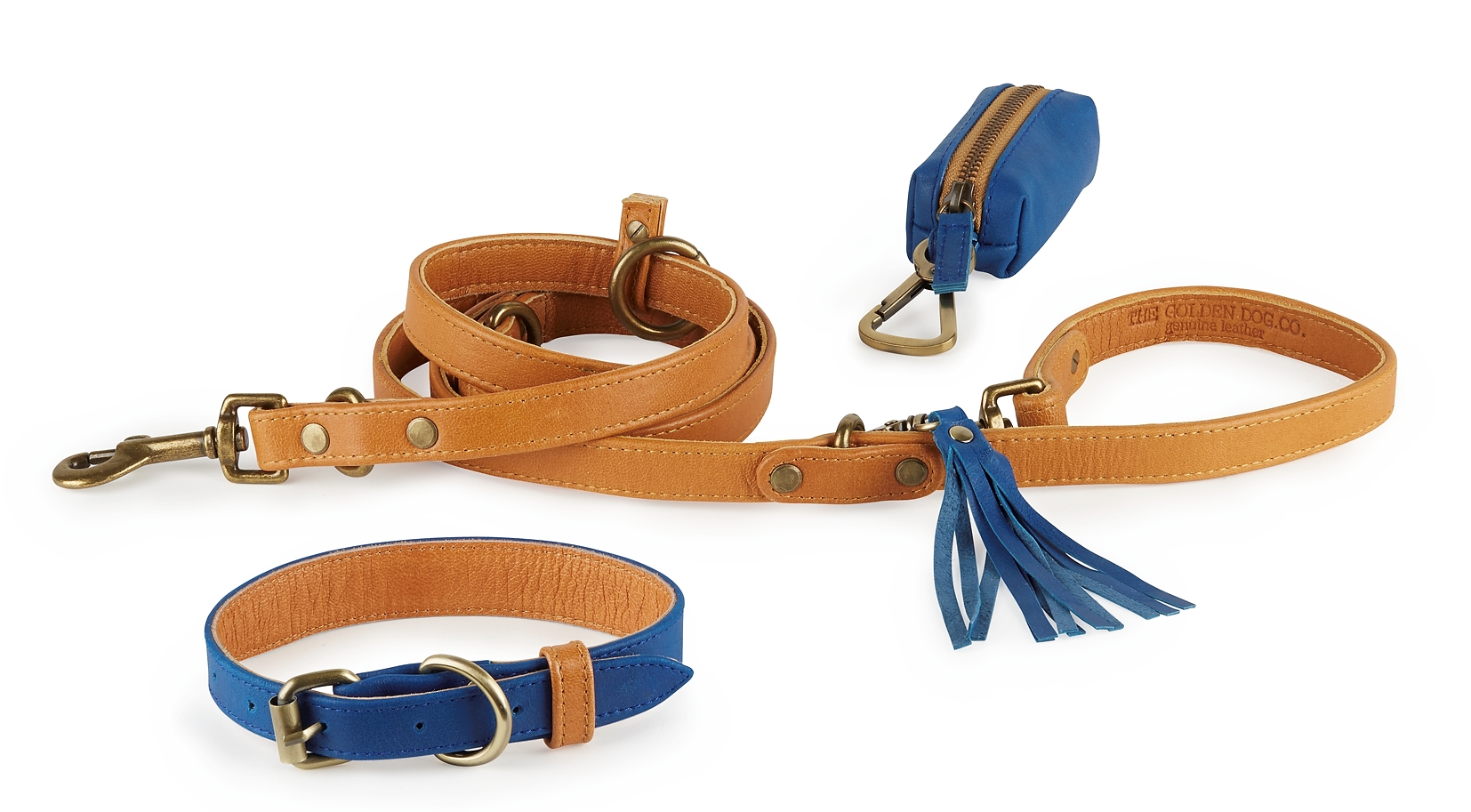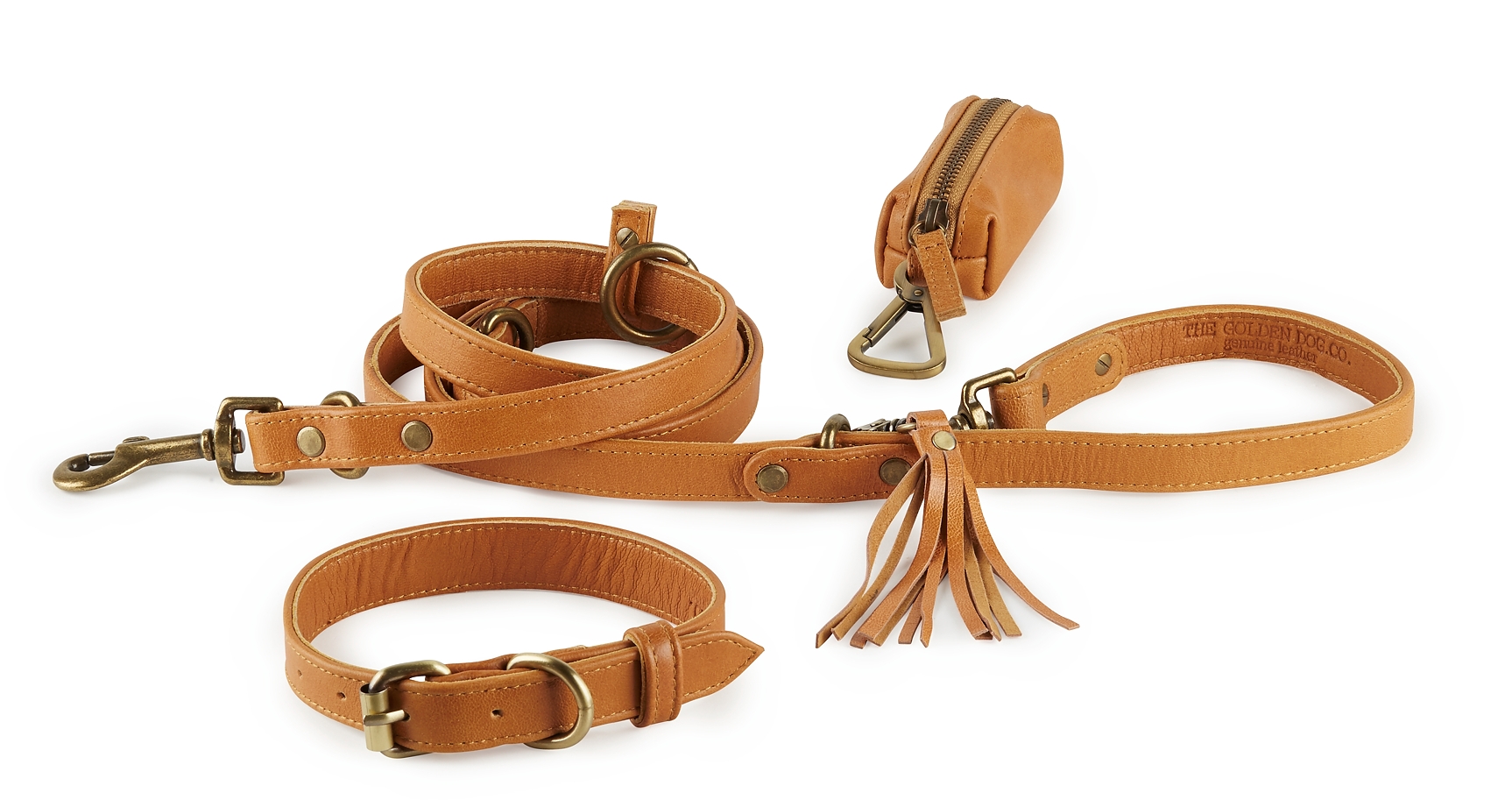 Quality Leather Dog Leash, Collar, and Poop Bag Holder
This 3-in-1 genuine leather dog leash is a jack-of-all-trades! Fusing fashion and function together, we have created a perfect leash for you and your pet. With a simple snap adjustment, you have the option to transform your basic, single loop leash into a hands-free leash as well as a martingale choke collar. The Bundle includes the collar, leash with detachable fringe keychain, and a Pocket Pooper. Designed and built to ensure durability and function, our 3-in-1 leash includes non tarnishing brass accents. 6 foot length, .75" width. Recommended for small, medium, and large size dogs.
Sizes: S M L
Small Collars: neck size 9-13 inches
Medium Collars: neck size 13-17 inches
Large Collars: neck size 17-21 inches
Jack's Review
Your human won't be a fashion fur-paw when sporting the most versatile leash on the market! I love it because it's a jack-of-all trades and when it is on the hands-free setting, I seem to get extra head rubs. Our 3-in-1 leashes are absolutely paw-some and receive a definite 5-paw stamp of approval! Take it from me, Jack, The Golden Dog Co. CEO.
Dimensions
Small Collars: 16" long x 3/4" wide
We recommend this size for dogs under 20lbs. Neck size 9-13 inches.
Medium Collars: 20" long x 7/8" wide
We recommend this size for dogs over 20lbs. Neck size 13-17 inches.
Large Collars: 25" long x 1" wide
We recommend this size for dogs over 50lbs. Neck size 17-21 inches.
Due to the handmade nature of our product and the artisans crafting them, there may be slight differences in the overall dimensions stated. Each collar has 5 size adjustments to make the collar perfect for your dog.
More Leashes and Accessories